Awards come in many shapes and sizes. The majority are given by a company or newspaper based on how often you advertise with them. Others, believe it or not, you actually pay for.
There is one really worth winning; an award that involves that "giver" to phone, email and connect with all the Estate Agents as mystery shoppers. They effectively do a principals job for them, by calling unannounced to check on knowledge, professionalism, attention to detail and service. To really test if the service given, matches the level promised.
This is an independent body that judges solely on the quality and attitude of all Estate Agents in Scotland. That, without prejudice or preconception rules on who are at the very peak of their industry.
THEY HAVE AGAIN JUDGED REGENTS AS NOT ONLY THE GOLD AWARD WINNER IN DUNFERMLINE, BUT THE SILVER WINNER FOR THE WHOLE OF THE COUNTRY!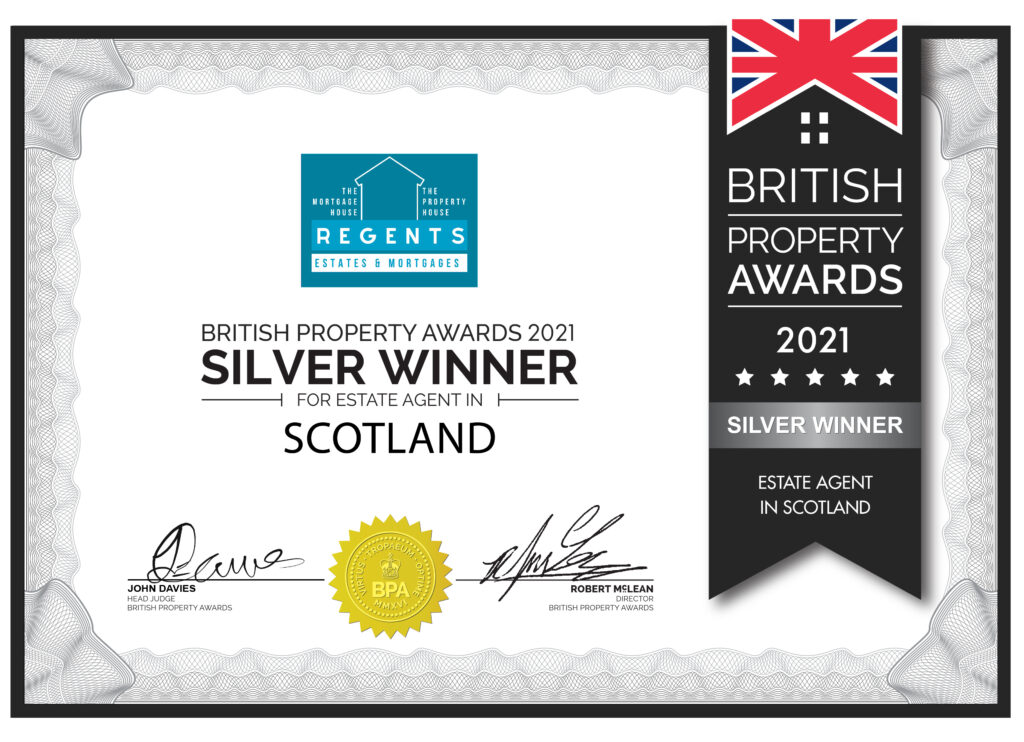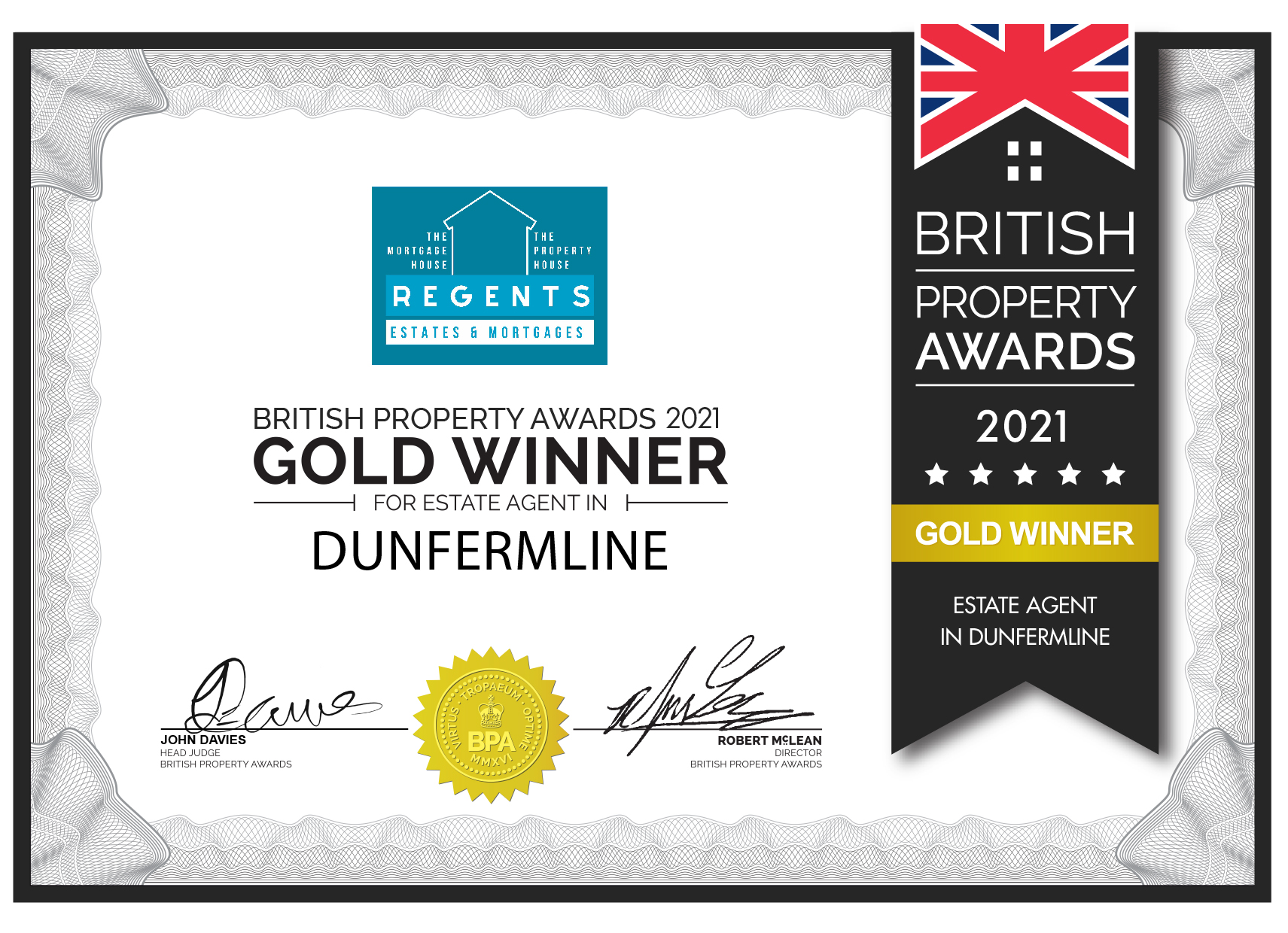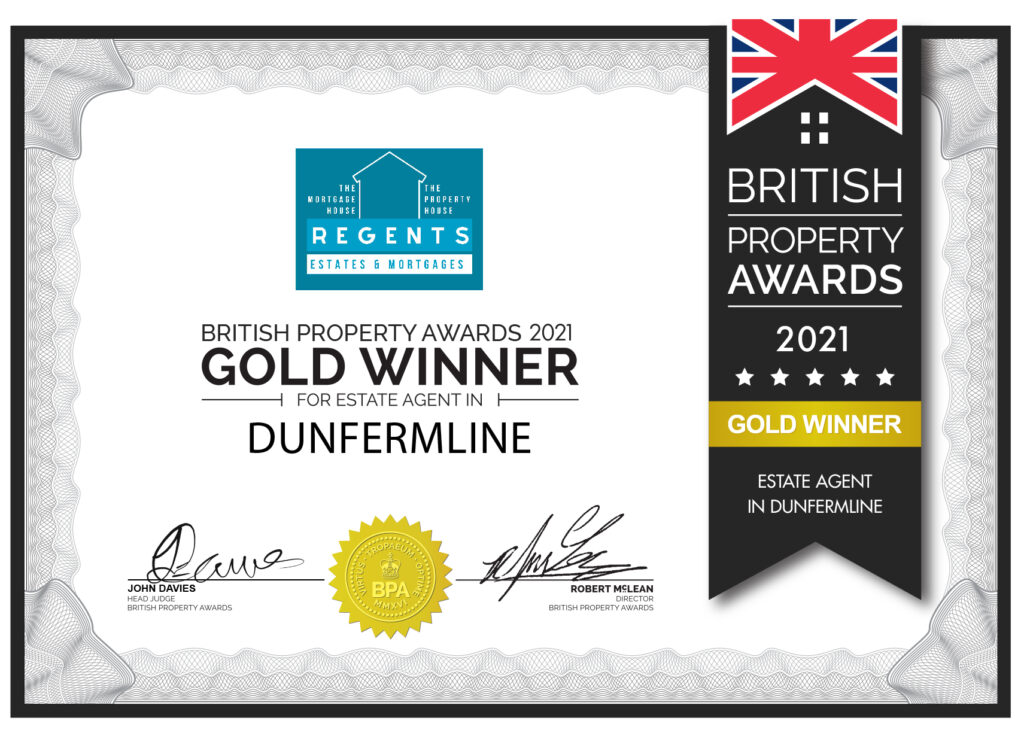 If I'm honest I rather annoyingly asked the judging body who were first. Who beat ourselves. I got two statements of reply. We are not disclosing, but not a direct competitor in your area and your company are silver in the whole of Scotland! You should be rejoicing.
We never knew when, or who, would call to mystery shop Regents. We never knew whether we would get any recognition, but continued, as we do every day, to serve you our public.
I thank each and every one of our clients for being a client. A viewer, buyer, seller or someone using our mortgage services.
I thank to the British Property Awards for the fairness of the competition and the accolade we received.
I, like every member of our team will try even harder next year to serve our clients. If that means we are again Gold in our area and Silver in the whole country, I promise I will rejoice.
Gary Scott, Sales Director